PERSONALIZED LAS CRUCES BUYER ASSISTANCE
A unique program to represent ONLY YOU through all the steps of the Home Buying Process from finding to buying to closing on your new home.
The Bruder Real Estate Team will provide you with your own personal Las Cruces Buyers Agent
A BUYER'S Agent Realtor who represents ONLY YOU is the key to buying the right home, at the best price and terms,with least hassle.
All of the answers are right here.
Just continue reading and scrolling down the page.
Selection of your REALTOR is your first step.
In real estate, as in life – not all things are created equal.
A REALTOR is a Professional just like your Physician, or Attorney. It is Credentials, Experience and References that make the difference. It is critical that you hire the best.
The Bruder Real Estate Team believes that high on the list of criteria for your REALTOR is their willingness to act as your Buyer's Agent.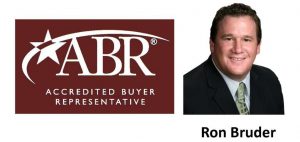 ---
What is a Buyer's Agent / Buyer's Representative?
The Buyer's Representative is your advocate, providing advice, assistance and counsel. The Buyer's Representative or Buyer's Agent by contract, works for, and owes fiduciary responsibility, loyalty and confidentiality to you, and has only your best interest in mind throughout the entire Home Buying Real Estate Process.
A Buyer's Agent REALTOR has:
Advanced training, knowledge, and credentials
Up to date knowledge of the Las Cruces Real Estate Market Dynamics
Experience in serving the special needs of buyer-clients
Help you make informed decisions
Compensation/ Commission
The payment for a Buyer's Representative is defined in the Seller's contract This almost always covers all of your Buyer Representative's compensation.
Considering that you can have this representation at no cost to you, the Real question is:
Can you afford to buy a home in Las Cruces without a buyer's agent?
---
Why is Buyer Agency Best For You?
Only a "Buyer Agent" can Guarantee to:
Represent only you, the Home Buyer and negotiates only on your behalf.
They Provide the true facts (good and bad) about:

a home's Value, the market, Neighborhood and obvious physical defects.
A "Buyer Agent" Can Do A Better Job For You Because:
They have a legal obligation to put the Home Buyer's interests first
Other Agents will not disclose things beyond those required by law
They will disclose factors which might be detrimental, or make a property less desirable
Buyer Agents are negotiating only on your behalf to get the lowest price on the best terms
A "Buyer Agent" Owes You, The Home Buyer, The Duties Of:
Confidentiality

Buyer Agents are prohibited from disclosing:

The real price a Home Buyer is willing to pay
The amount of mortgage a Home Buyer is actually qualified for
How much cash a Home Buyer has to work with
The level of a Home Buyer's motivation to buy a particular home

Undivided Loyalty

Buyer Agents are prohibited from advancing any interests that are adverse to their Buyer.

Full Disclosure

Buyer Agents" are required to disclose all information which might affect their buyer's best interest
What they know about the Seller's own motivation for selling
The price the Seller paid for the home
Deferred maintenance or defects in the home, o Price comparables for similar homes,
The listing history of the home
Potential problems in the neighborhood
Your "Buyer Agents" will help you:
With finding and negotiating for the right real estate
With the evaluation of financing alternatives
With the choice of a qualified home inspector
With the choice of other professionals as needed.
"Buyer Agents" goal is NOT TO SELL their clients any specific property.
The Buyer Agent is there to assist you in every way possible to find the right home for you.
---
What will we do for you?
We will work exclusively for you, and we have only your best interest in mind throughout the entire Home Buying Real Estate Process.
We live up to our contractual promise of fiduciary responsibility, loyalty and confidentiality. We will be your advocate, provide advice, assistance and counsel.
We will unconditionally guarantee to provide you with "Premier Service"
We will help you Finance & Buy the right home for your specific wants and needs at the best possible price and terms.
We will never try to SELL you any home.
---
Why do Buyers use us?
We meet all the criteria found on the Real Estate Agents in Las Cruces, a guide for evaluation of an Agent's qualifications, and we are the REALTORs who will make sure that your Real Estate Experience is successful and meets all your wants and needs.
We provide all the criteria required for true Buyer Agency.
We provide a Premier Quality Service Guarantee and an Unconditional Contract Cancellation Guarantee.
We Provide an experienced dedicated Buyers Agent for you. Ron Bruder, the Evelyn Bruder Dream Team's Buyer's Agent, will provide you with knowledgeable, experienced, quality, and caring service.