Selling Your Home – Our ONLINE Marketing Program
Over 90% of potential buyers start their home search on the internet. Our Online presence is designed to provide Buyers with the information they want and need.
We position your home by providing the maximum Buyer exposure!
Our goal Online is to be impressive, unique, and ultimately result in Buyers and Agents wanting to see your home.
We provide all of these services for every home we list and sell.
This discussion uses examples from many of our home listings to show how we tailor our marketing to each home's best features.
How do we use Online Marketing to sell your home?
---
Professional Quality Marketing Photos
These reflect the results of your repairs, renovations, and most importantly the staging efforts that you have accomplished. We highlight all the features and amenities of your home to be sure that it will rise to the top of the Buyer's "must see list".
Almost always these Photos are the buyer's first impression of your home, and you only get one chance to make a first impression.
Every Buyer Survey says that Photos ( the more the better) are the number one thing the online Buyer is looking for. Where possible, we will use up to 50-photos.
Photos of your home are the heart of everything we do to expose your home to potential buyers. We pride ourselves on presenting the maximum number of high quality photos of your home allowed in every phase of our Marketing Program.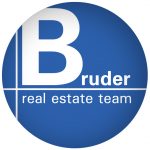 See a Sample Gallery of Photos for a Featured Home Listing.
Return to Online Marketing Index or continue to scroll
---
Virtual Tour and Property Video
Our Virtual Tour is made from our 50- professional quality photos, and it is designed to reflect the "Quality" and "Value" of your home.
We also produce a an HD-Video Tour of your home.
An Online tour of your home with detailed descriptions of features and amenities is the #2 thing online buyers are looking for.
Your home's Virtual Tour and Video Tour are placed in your home on a DVD for Buyers and Agents to take away with them at showings. They will remember your house as the one that has gone above and beyond any competing homes.
We use these Tours as part of our Directed Agent Marketing Program.
They are an integral part of your home's MLS Listing, and it can be found on all of its Online Listings – On our Websites as well as every Website that we syndicate your listing out to (discussed below
In addition to all of these uses of your Home Tours, we maintain a Video Home Tour section of our Website, as well as a specific youtube channel for all of our Listing Videos. We also post your home's video on all of our Social Media Sites (discussed below).
This is a powerful tool. The internet empowered consumer / potential home buyer wants to be able to receive information anytime, anywhere, and in any format they want to see it. It needs to be immediate, time is precious, and the days of "driving around and looking at houses" are gone. We provide an open house for your home "virtually," every day, 24/7.
Return to Online Marketing Index or continue to scroll
---
Multiple Listing Service Database Marketing
To assure perfection, we post your listing personally. We use your MLS listing to provide all of the things that Agents and Buyers want to see:
maximum allowable content in photos
Virtual tours
Comments,
Features
Important Legal Documents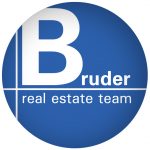 See an Example of a MLS Database Listing with all of our enhancements marked and explained.
Return to Online Marketing Index or continue to scroll
---
Property Brochures
Our Brochures are not only on your "For Sale Sign," and inside your home, but they are used online on all of Our Websites and Syndicated Websites. Additionally, our computerized, target market campaigns distribute the brochure to the top REALTORs, and potential buyers initially, and then redistribute it periodically via various outlets and media.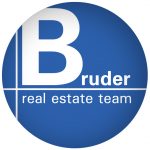 See the enhancements included in our professional quality, custom-designed, 2- sided, full-color, brochures
Return to Online Marketing Index or continue to scroll
---
When the Evelyn Bruder Dream Team puts your home Online, it receives unique positioning and exposure.

We sell your home on OUR OWN Internet Network of Real Estate Websites.
View This Site Map and Visit Our Websites
These are all of our Websites. All are custom-designed and self-administered. This arrangement provides 3 benefits for your home that are rarely found among Realtors with one "template" website.
The power to customize and maximize the presentation of your home. See what this looks like.
We draw in home buyers. A potential home buyer may be searching for information about our area, or something else that is provided on one of our niche or specialized sites.
They can get their desired information easily, but all of these sites allow them to search your home among our "Featured Listings."
Most potential Buyers will want to search the MLS database. Each of these sites encourages them to search, and makes it easy for them to do that. We have created the Most Advanced Homes Search Possible, and we make the home buying experience, not only easier, but actually fun.
All of our Websites offer information or services which results in many of these browsers identifying themselves as potential home buyers, and by following up quickly, we can find out if they might be a buyer for your home. They then become a part of our Targeted Marketing Campaign.
Return to Online Marketing Index or continue to scroll
---

Our Internet Marketing efforts for your home is far from over.
We pay for, and provide you with, an enhanced property listing created on Realtor.comm. This is the largest and most used national home search website. It accounts for 82% of all real estate searches in the US. We in effect are creating (and we market it as such) a single property website for your home.
Here is an example of one of our listings with detailed explanations.
Enhanced listings are seen first on Realtor (yielding as much as twenty times more exposure than non-enhanced listings). We will provide you with weekly reports of the number of times your home has been "viewed."
Return to Online Marketing Index or continue to scroll
---
A very important source of buyers in this new Marketing world is Craigslist.
We get significant response from our postings of home listings. Responses are most heavily from in-town potential buyers, but many are from out of town Buyers looking to retire or relocate to Las Cruces.
We post daily. Your home will appear on a 3-day rotation, and every posting has a link to your Virtual Tour or Virtual Tour Video.
Click here for an example of what our Craigslist postings include.
Again, we have a report generator which will tell you how many individual visitors saw your home per day.
Return to Online Marketing Index or continue to scroll
---
Syndication.
In today's Internet World, one does not know where a potential Buyer may be on the Web when they decide that they are going to look for homes for sale.
We have joined with providers that "feed your listing" or "provide syndication of your listing" to hundreds of other websites making your home available to literally millions of viewers.
We use our Internet Hosting Service, the Las Cruces Multiple Listing Service, Virtual Tour, homes.com, Realtor.com, as well as other portals to syndicate your listing for us. Because you listing enters the "Web" through multiple channels, it may be listed several times on the same Website.
This image gives you an idea of the scope and power of syndication.
Return to Online Marketing Index or continue to scroll
---
Social Media online, and via mobile Smartphones, are "home" to a vast audience of potential home buyers.
We now Blog regularly 4- days a week. (www.lcrealestateblog.com) We concentrate on Las Cruces News and Real Estate Information. We are able to attract an audience by being social, but occasionally we post important Real Estate Information including homes like yours that we are selling.
We also have a business presence on:
The time and effort we take in this aspect of our business and personal lives benefits you and the potential sale of your home. As we have said,the internet empowered consumer / potential home buyer wants to be able to receive information anytime, anywhere, and hundreds of millions of people are engaged socially on these sites, and because we don't know when a potential Buyer may want information about homes for sale, we are there too ready to tell them about your home.
Return to Online Marketing Index or continue to scroll
---
Local, National, and International Buyer and Agent Marketing;.
Our Market Plan includes offering you the massive capabilities of the Steinborn and Associates Real Estate Website and its Agents, and the National and International Real Estate Power of our partner Leading Real Estate Companies of the World.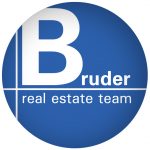 See a profile of these entities and the benefits they bring to our process of selling your home.
Return to Online Marketing Index or continue to scroll
---
We know that all of our Internet activity seems beyond the capability of any agent or team, but we are lucky to have Murray Bruder and his assistant Emily to continuously update and maintain all of this internet technology and marketing. Because of this we can offer an Online Marketing capability that others cannot.